Trading Symmetric Triangles
Although some of the more well know chart patterns to trade off of include the Cup and Handle, Double Bottom and Flat Base another chart pattern to look for is the Symmetric Triangle.
The Symmetric Triangle pattern usually occurs after a stock makes a significant move over a short period of time and then pulls back for a few weeks before making another significant move upward. The weekly chart of OMNI below shows that it made a quick move in early November of 2003 and then developed a Symmetric Triangle. OMNI then broke out again in the early part of December and doubled in price over the next four weeks.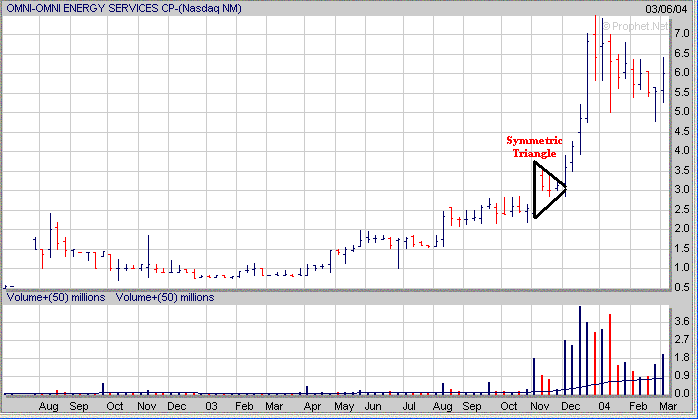 Another example is shown by RADN which formed two separate Symmetric Triangle patterns in November and December of 2003 before moving higher.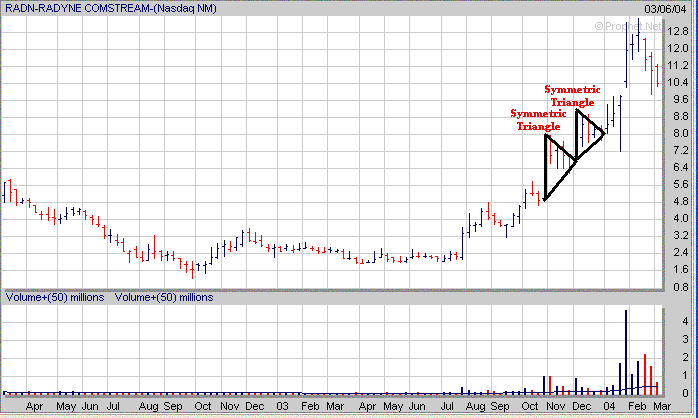 Thus recognizing those stocks which are forming a Symmetric Triangle pattern can lead to substantial gains if they break out to the upside.